April 12 2022 - 12:00 PM to 1:00 PM
Staying mentally healthy and resilient is crucial to performing our best professionally.  We are thrilled to announce that for our April event, we will see the return of Dr. Joann Difede.  Dr. Difede is an internationally recognized expert in anxiety, traumatic stress, PTSD, and trauma, a frequent public speaker, and her work has been featured in the New Yorker, NY Times, Newsweek, Washington Post and Scientific America.  Her presentation will address mental health and the impact of COVID-19, as well as current events. (followed by a Q&A).
Dr. Difede's presentation was one of our most popular events last year.  Don't miss out!
Dr. Joann Difede, PhD, Professor of Psychology in Psychiatry at Weill Medicine, an Attending Psychologist at the New York Presbyterian Hospital, and Director of the Program for Anxiety and Traumatic Stress Studies (PATSS)  https://doctors.nyp.org/joann-difede-phd/425-east-61st-street
This event is open to all, so please forward to colleagues and friends (male and female).
NOTE:  You will receive an email with the login information 24 hours prior to the start of the event.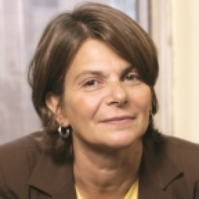 Details
Date:
Tuesday 04/12/2022
Time:
12:00 pm - 1:00 pm
Video Session with Dr. Difede
Bookings are closed for this event.