In addition to two co-Presidents, RENEW has a board consisting of ten additional members. All of the board members have varied and comprehensive commercial real estate experience.
Lisa R. Hurd
Co-President
Lisa R. Hurd is the Vice President of Capital Markets at The RADCO Companies where she oversees debt and equity capital structures and management strategies. Her job includes financing new acquisitions with the most accretive debt structure for RADCO's investors and managing the firm's diverse debt portfolio (which is just north of $1.5 billion). She is also responsible for structuring and raising equity capital for new acquisitions and investment opportunities while managing an investor network of over 900 investors. She began her career at RADCO in 2012 as an Asset Manager, where she oversaw the operations, renovations, and repositioning of more than 5,000 apartment units nationwide. Since taking on her role as Vice President, Lisa has financed and refinanced more than $2 billion in multifamily loans and raised $650m of private equity capital.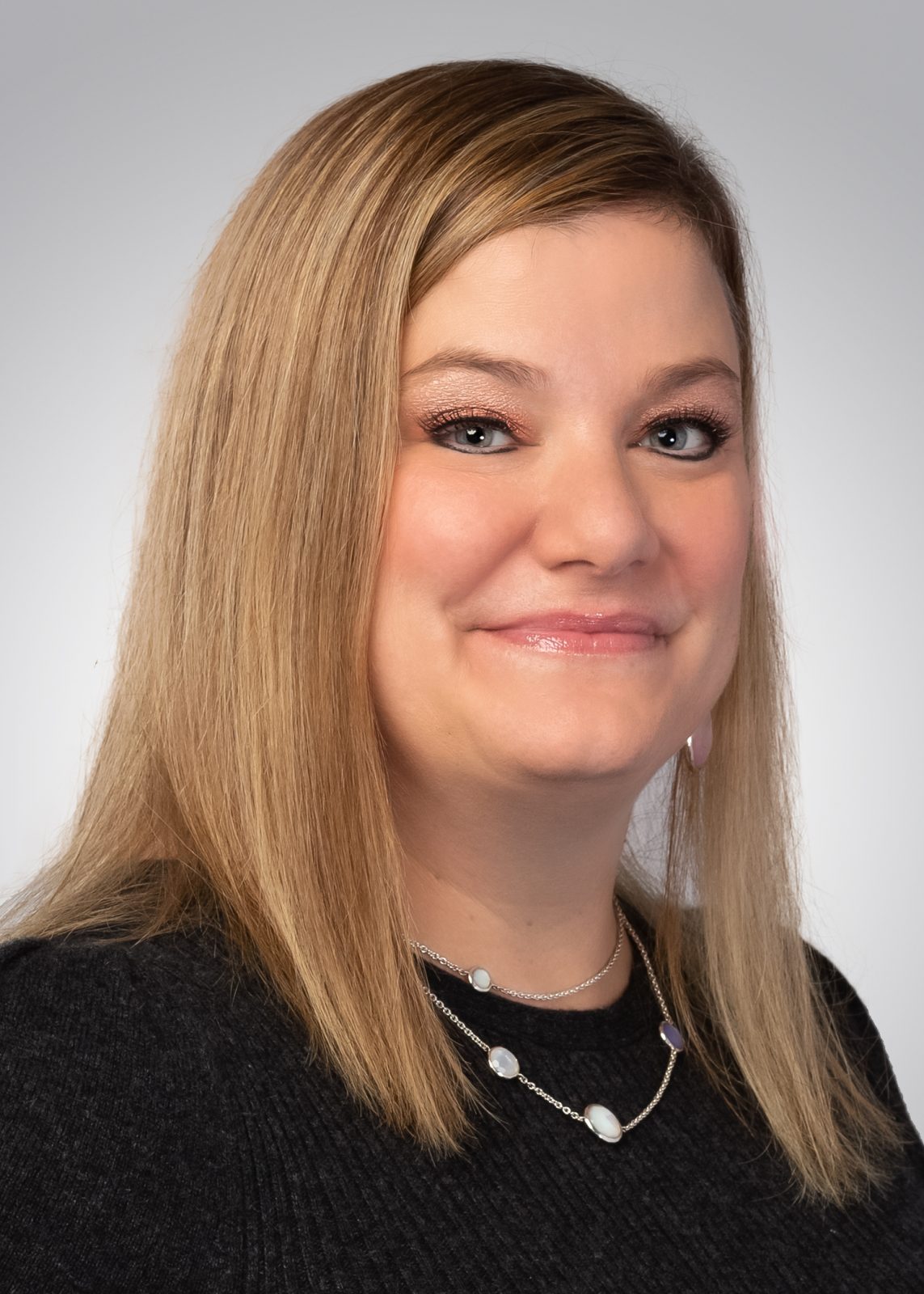 Sharon Plattner
Co-President
Sharon has been active in commercial real estate lending for over 20 years.  She joined NorthMarq Capital in 2018 as the Managing Director of Freddie Mac production. She is responsible for driving business across the NorthMarq platform to Freddie Mac.  Sharon's previous experience includes a combined 11 years at Freddie Mac, most recently as the Director of Multifamily Production & Sales in the Southeast Region.  She also has experience as an originator for Berkadia, an underwriter for Morgan Stanley and a project manager for a Chicago-area developer.   Sharon is a graduate of the University of Illinois at Urbana-Champaign with a degree in Finance and has a Master's degree in Information Systems from DePaul University.
Lisa Blasberg
Vice President of Membership
Lisa is a Senior Underwriter with Freddie Mac in their Southeast Region.  She joined Freddie Mac in March 2011 as an analyst, and has climbed the ranks over the years.  She oversees a team that is responsible for underwriting over $1.5B in multifamily loans each year.  Prior to joining Freddie Mac, Lisa was an analyst with HFF in the Washington DC office. Lisa is a graduate of the University of California at Santa Barbara with a degree in English.
Laura Woltanski
Co-Vice President of Programming
Laura joined Walker & Dunlop in early 2010 as a part-time administrative assistant while completing her Master's Degree.  She now serves as Vice President with W&D's New Orleans office.  Laura works directly with clients to provide various financing executions for multifamily and commercial transactions nationwide.  She is responsible for the loan process from quote to close.  Since her time with W&D, her team has arranged over $10.5 billion dollars of financing.  Laura received a Bachelor's Degree from Michigan State University and a Master's of Urban and Regional Planning Degree from the University of New Orleans.
Libby Malloy
Co-Vice President of Programming
Libby is a debt and equity placement associate in the Atlanta office of HFF.  She is primarily responsible for preparing debt and equity offering memorandums for commercial real estate transactions, including researching, financial modeling, marketing and subsequently driving the transaction execution process. Since joining HFF in 2017, Libby has been involved in over $1.4 billion in debt placement across 26 deals. Prior to joining HFF, she worked for GE Capital's Real Estate Lending platform. Libby was also a member of the GE Capital Financial Management Program, an intensive two-year rotational program led by senior leaders. Libby holds a Bachelor's degree in Mathematics from the College of the Holy Cross.
Jessica Ramsey
Vice President of Philanthropy/Education
Jessica is the Vice President of Capital Markets at Pollack Shores in Atlanta.  In her role, she structures and raises the equity capital for new multifamily acquisitions and developments and spearheads the firm's fundraising activities. During her career, Jessica has raised over $400 million in equity capital for multifamily investments. Prior to joining Pollack Shores, she spent 3 years developing an investor relations program at The RADCO Companies, a multifamily operator in Atlanta. Previously, she advised institutional trading clients at Knight Capital Group (KCG) and Citigroup in both New York and San Francisco. Jessica holds a Bachelor's degree from the University of Georgia.
Suzanne Jones
Vice President of Communications
Suzanne joined NorthMarq in 2008 and specializes in the origination of Debt, Joint Venture and Structured Finance. Suzanne has over 19 years of domestic and international commercial real estate finance experience. She was involved in the financial underwriting of the World Trade Center in New York for GMACCM in 2001 and subsequently moved to London, UK to assist in the development of GMACCM Europe's operations in London. Suzanne has underwritten over $1.4 billion in conduit loans for properties in Europe and over $4 billion in debt and equity in the United States.
Kristen Reilley
Treasurer
Kristen has been active in commercial real estate finance for nearly 20 years. She joined the CBRE Charlotte office in 2001 and is active in all areas of commercial debt and equity financing, specializing in multifamily transactions and Agency executions. Kristen has played an integral role in the placement of over $6 billion in loans with the agencies, life companies, banks and CMBS. Prior to joining CBRE, Kristen worked in Production & Asset Management with Grandbridge, formally Laureate Capital, out of both their Charlotte and Atlanta offices. Kristen has a Bachelor's degree from the State University of New York at Oswego.
Alicia Cotton Doney
Secretary
Alicia is a Director in the CMBS Group at Greystone, responsible for deal management beginning with the initial production of loans through their closing. Prior to joining Greystone, she was a Director at Pillar Multifamily where she was responsible for trading the DUS Loans as well as deal management for Agency Production. Alicia has worked in commercial real estate finance for over 15 years, specializing in Fannie Mae DUS loan production. She has also worked as a Paralegal for a private REIT where her responsibilities included formation of ownership entities and maintaining organizational documents. Alicia holds a Bachelor's degree in Creative Writing from California State University, Northridge.
Stacy Leshock Dee
Attorney
For the past 20 years, Stacy has been practicing law, specializing in complex real estate finance transactions. She is currently the Managing Member of Reiferson Dee PLC, where her practice focuses on conventional and structured multifamily transactions including origination, securitization and servicing matters. Reiferson Dee PLC is certified by WBENC as a women-owned, operated and controlled business.  Previously, Stacy was a partner at Clark Hill, where she served on the Executive Committee, an Associate General Counsel at Freddie Mac, and an associate at Ballard Spahr and Thorp Reed & Armstrong. Stacy graduated summa cum laude from the University of Pittsburgh and received her J.D., with honors, from The George Washington University School of Law.
Sheri Thompson
Advisor
Based out of Bethesda, Maryland, Senior Vice President and FHA Finance Group Head Sheri Thompson oversees all aspects of Walker & Dunlop's multifamily and healthcare lending through the U.S. Department of Housing and Urban Development (HUD).  Ms. Thompson brings over 25 years of industry experience to the company and has been involved in the credit and origination of $9 billion in transactions over the past 36 months.  Throughout her career, she has specialized in housing and healthcare finance and has a deep knowledge and understanding of Agency programs.
Ms. Thompson initially joined Green Park Financial, which now operates as Walker & Dunlop, as an underwriter in 1994.  She then joined Red Capital Group as Chief Underwriter and Head of At-Risk Credit, working on both Agency and FHA transactions. Prior to her return to Walker & Dunlop, Ms. Thompson most recently served as Chief Operating Officer of PGIM Real Estate Finance's Agency Lending Group where she had direct oversight and accountability for day-to-day operations of the group, including trading activities, deal management, and underwriting and closing processes.
Ms. Thompson holds a Bachelor of Science in business administration from The Pennsylvania State University.  Ms. Thompson is involved in several industry organizations, serving as a board member of the Real Estate Network Empowering Women (RENEW), a facilitator for the Urban Land Institute (ULI), and she is a member of ULI's Women's Leadership Initiative (WLI).  Beyond the company, she is a senior volunteer advisor at the U.S. Army Reserve, and mentor at Mentors, Inc. as well as a board member at the Code of Support Foundation, a nonprofit organization that serves U.S. Service Members, Veterans, and their Families.
Melissa Marcolini-Quinn
Advisor
Melissa has been actively involved in the commercial real estate industry since 1996. She joined the Orlando office of NorthMarq Capital, LLC in 2004 and has become one of the company's top real estate investment bankers specializing in the origination of Debt, Joint Venture Equity and Structured Finance. Melissa has closed a variety of commercial real estate transactions across the country that include multifamily, hospitality, office, industrial and retail. She currently oversees NorthMarq's Orlando and Jacksonville regional offices. Melissa has her Bachelor's degree in Finance from the University of Central Florida.
If you have any questions about RENEW, Please complete our contact form or send us an email.