Welcome to the fourth edition of the RENEW Quarterly Newsletter!
We are excited to be able to connect with you and let you know the happenings with the group, and in the world of Commercial Real Estate Finance in general.
The Fall Signature Events were a huge success!
The first annual Fall Signature Events were held in Washington, D.C. and Atlanta, and over $24,000 was raised from the silent auctions! Three of our scholarship recipients and representatives of two of our philanthropy partners were able to attend and be recognized. Music, cocktails and tasty food was enjoyed by all, and we thank everyone who came out and supported us.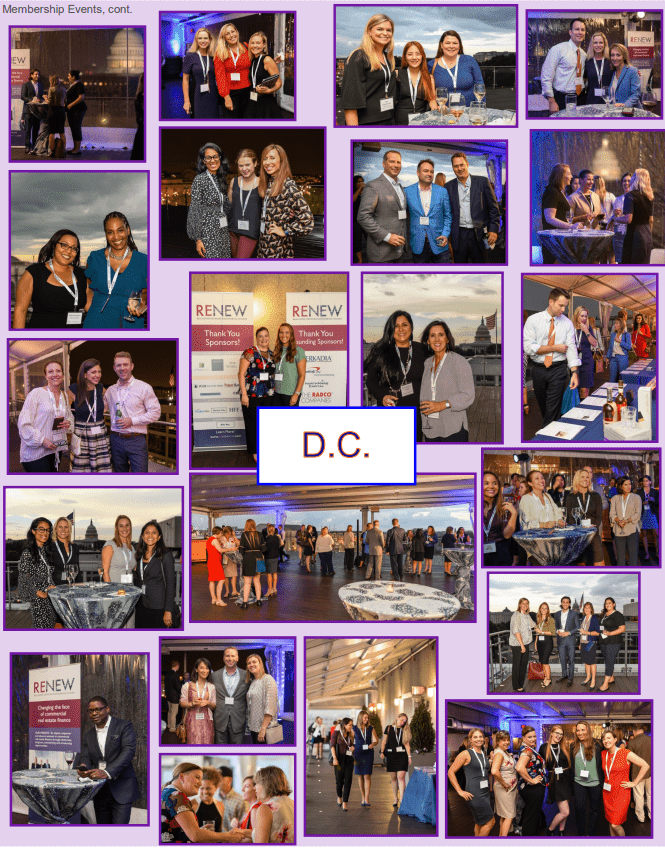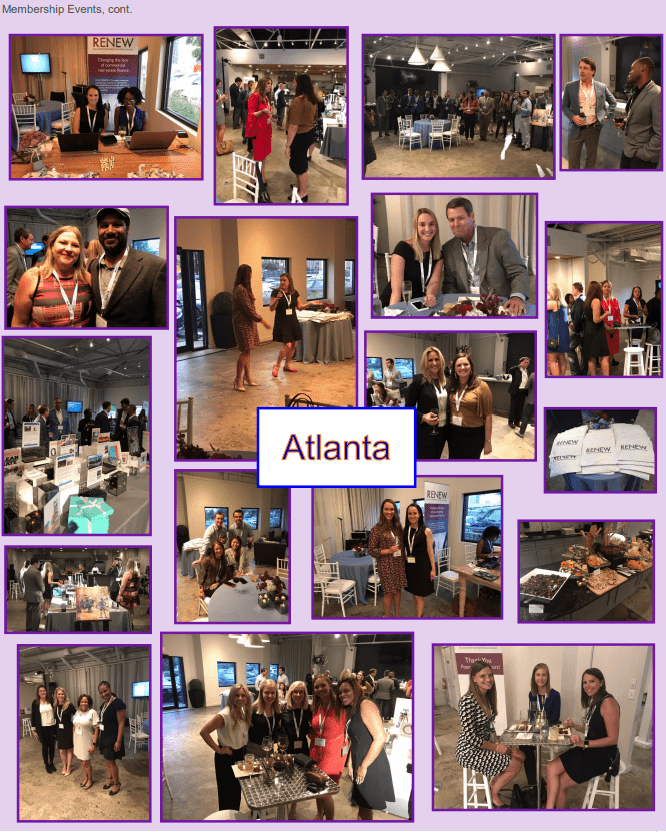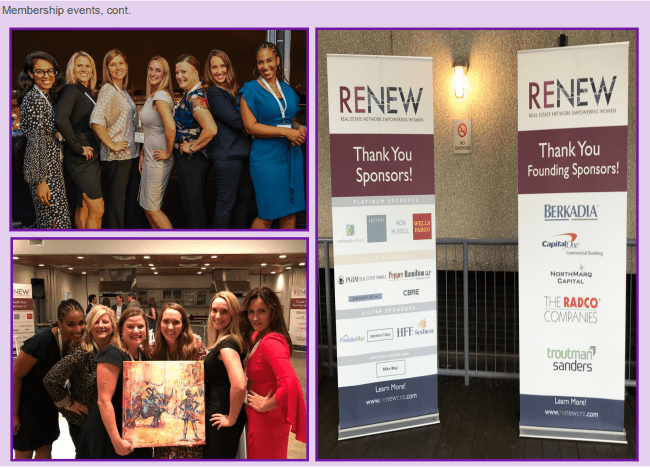 SCHOLARSHIP/PHILANTHROPY
If you're in need of some extra tax-exempt donations before the end of the year, we suggest giving to our philanthropy partners. RENEW partners with charities that look to eradicate homelessness or that support girls and women in learning life skills and preparing them for entry into the workforce. We are partnered with Bridges to Independence, Serenity's Steps, PACE and the Charlotte Family Housing. If you know of other charities that may be a potential partner, please
let us know.
Information for the next round of scholarships will be sent out next quarter with deadlines for new applicants. If you or anyone you know may be eligible, please be on the lookout. We welcome applicants who are pursuing coursework in Real Estate, Finance or a related field. Awards will be based upon academic merit, demonstrated interest in Real Estate or Finance, extracurricular and community involvement.